Saqib Lughmani is a development professional and a renowned lawyer having 18 years of strong experience. He holds the membership of High Court Bar Association, International Network to Promote the Rule of Law (INPROL), Human Resource Development Network (HRDN), International Water Supply and Sanitation Collaborative Council (WSSCC) and American Evaluation Association. He is an internationally recognized master trainer on Sphere Standards, DRR, Humanitarian Governance, Education, M&E and Rule of Law. His areas of expertise include: project management, monitoring, evaluation, free legal aid, policy analysis, research, data analysis, grants management, donor Coordination and government liaison particularly in fragile environments.
Mr. Lughmani is a PhD Scholar, focusing research on management, accountability and capacity building issues in the public sector. He graduated with Masters of Science (MS) in Management and Bachelor in Laws from University of Peshawar. He possesses excellent command over English, Urdu, Pashto and Punjabi Languages and working knowledge of other regional languages. During his career, he worked at senior level positions in national organizations, United Nations and multinational development corporations. He co-chaired Core Cluster/ Early Recovery Working Group and facilitated DRR Working Group as National Coordinator on behalf of UNDP Pakistan during national response on flood 2010. He led a number of evaluation missions as lead consultant on behalf of governmental authorities, UN agencies and international organizations all across Pakistan.
Currently, he is advising Mott MacDonald on M&E related issues in the capacity of 'Key Expert Monitoring and Evaluation' on Asian Development Bank (ADB) funded Transport Infrastructure Project. Previously, he served as 'Monitoring and Evaluation Lead' on the Department for International Development (DFID) funded programme for a number of Rule of Law projects to enhance Security, and Stability in Khyber Pakhtunkhwa.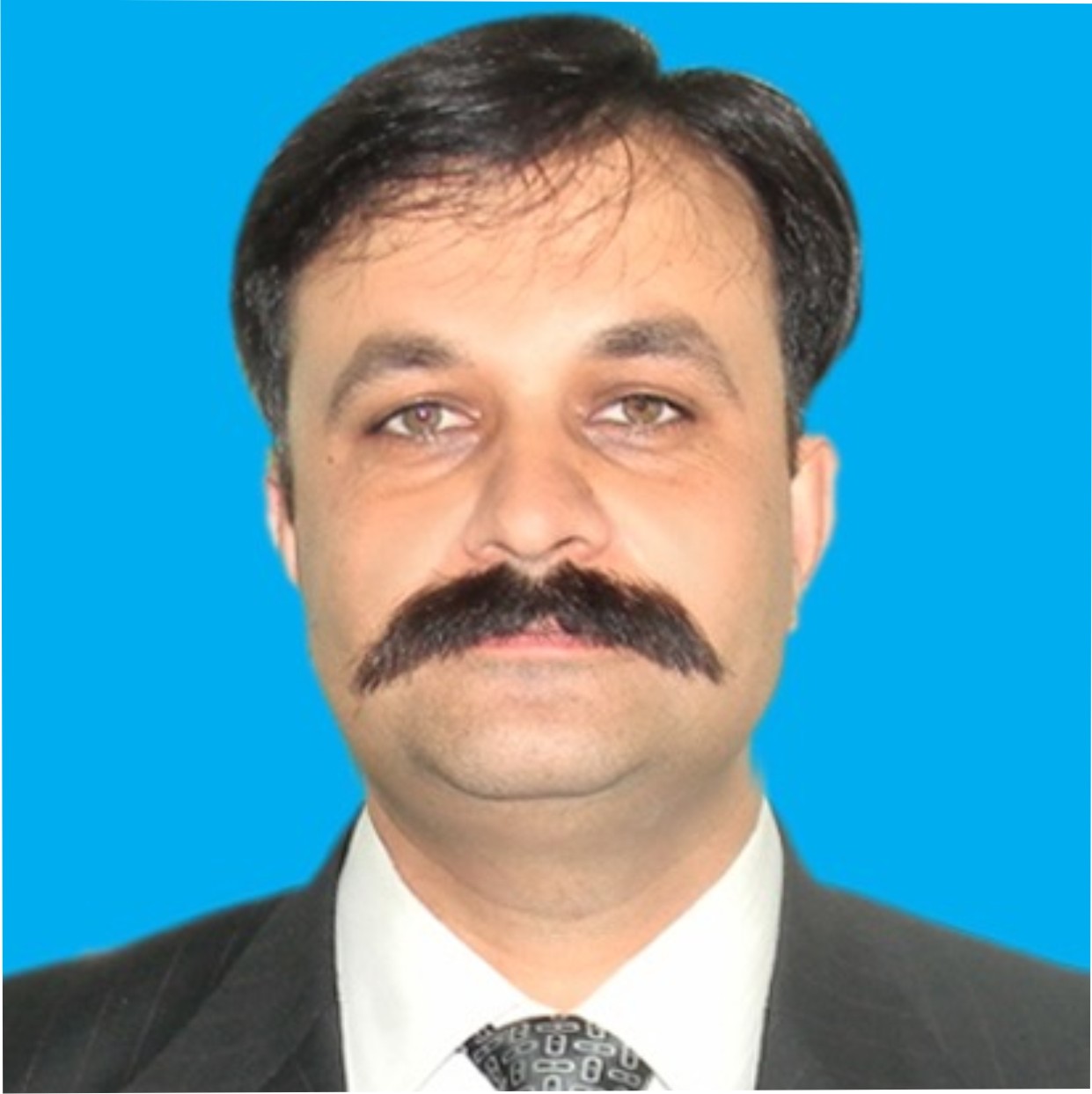 Saqib Khan Lughmani
Board Member Khyber Pukhtunkhwa